Stephanie Liddle MPT, ATC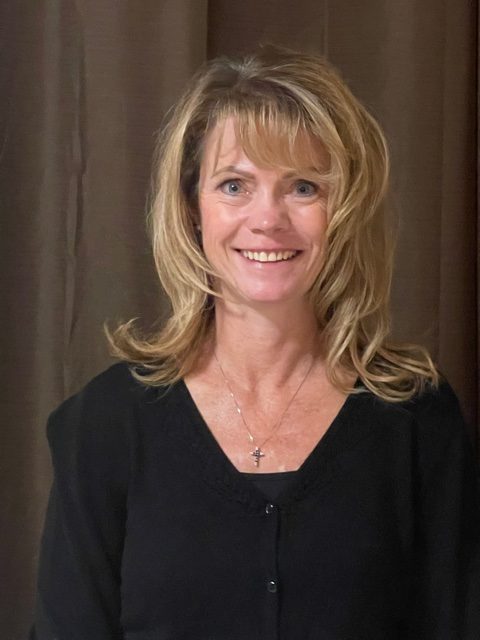 Stephanie is an Idaho Falls native and opened Performance Therapy in 2010. Her desire is to offer a sports /outpatient clinic where athletes and patients of all ages and levels could return to the level desired in sports /life at a reasonable cost for health care. Stephanie is an athlete herself competing in local, ½ ironman distance, and Xterra triathlons , mountain bike and snow bike races, and ½ marathons. She has extensive experience in sports with both her physical therapy and Certified Athletic Trainer experience and training. She was a member of the medical team for the 2002 Salt Lake Olympics working with short track speed and figure skating athletes. She volunteers on the weekends during the winter for Grand Targhee Ski Patrol assessing snow skiing and boarding injuries. Stephanie's passion is to get patients back in their game of life, whatever the sport or activities they desire at the level they desire.
She received her Bachelor of Athletic Training in 1992 from Boise State University working with collegiate football, basketball, track and gymnastic athletes. She received her Master of Physical Therapy in 1995 from Idaho State University. She believes in continuing her education through courses, literature reviews, learning manual techniques, the latest treatment options available in physical therapy,:functional dry needling and treatment of the entire lower or upper extremity chain or spine. She is committed to help individuals function at the highest level desired.
She is a member of the APTA, NATA, and served on the State Board of Physical Therapy for 10 years from 2002-2013. She was chairman for 3 of those years served. She was adjunct faculty for Boise State University 1997- 2010.
Stephanie enjoys, competing, mountain biking , triathlon, skiing, hiking and camping with her family.
---
Lacey Slade, PTA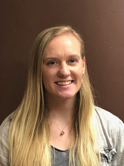 Lacey grew up in the Magic Valley and is a graduate of the Idaho State University Physical Therapist Assistant program were she also received her Bachelor's degree in Health Science in 2019. Lacey grew up as the youngest of eight on her family farm were she developed an appreciation for the outdoors and spending time in nature. Throughout grade school Lacey participated in various athletic activities in which she continues to stay active through bodybuilding, hiking, and other various outdoor activities. She is thrilled to be a part of the team here at Performance Therapy and seeks to improve the lives of our patients each day.
---
Shannon Harker, PTA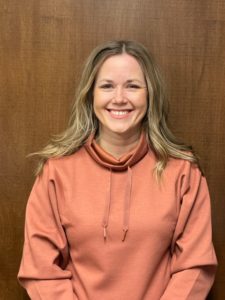 Shannon grew up in Pocatello. She was a graduate of the Idaho State University's Physical Therapist Assistant program in 2007. Shannon and her husband Tyson have 4 very active children. Shannon enjoys and spends most of her time supporting, and being involved with her children's schools and many sporting activities. Shannon has a desire to continue to improve her knowledge, and help her patients get back to their lives and what they enjoy as soon as possible. Shannon loves being a part of the Performance Therapy family, and is thrilled to be serving in the eastern Idaho community.
---
Heidi Marlow, PTA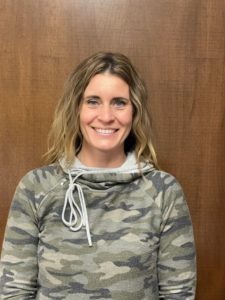 Heidi grew up on a dairy farm in Southeast Idaho. As the 2nd oldest of 7 children she learned to work hard and enjoy spending time outdoors. She was active in sports all through high school and knew from a young age that she wanted to go into Physical Therapy. She graduated from the Idaho State University Physical Therapist Assistant Program in 2001 and has been working at Performance Therapy for over 10 years now. Heidi and her husband Ryan are the parents of 5 children and when she's not busy with her children she spends her free time running, biking, and hiking. She enjoys racing and has participated in many Duathlons, Triathlons, Marathons, Half Marathons and Road Bike Races. One of the highlights of her athletic accomplishments came in 2011 when she was able to run the Boston Marathon.
Heidi enjoys being part of a team that is enthusiastic about pushing themselves and their patients to improve and is dedicated to helping our patients get back to doing the activities that they enjoy.
---
Molly Ruffner PT, DPT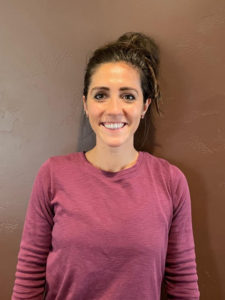 Molly is a Pennsylvania native who received her Bachelor's degree from Saint Vincent College and her Doctorate of Physical Therapy from Duquesne University in 2017. Molly's graduate clinical training included acute care and outpatient orthopedics near Pittsburgh, PA, and acute inpatient rehabilitation at Rancho Los Amigos National Rehabilitation Center in California. Molly then moved to the eastern shore of Maryland to begin her career at an acute inpatient rehabilitation hospital, treating primarily orthopedic and neurologically complex patient populations.
She grew up involved in many sports including swimming, cross country, track, and soccer. She has passion for swimming, and swam competitively at the collegiate level, as well as coached swimming technique clinics and lessons. She continues to enjoy and compete in swimming, triathlons, and cycling. She loves hiking and backpacking with her dog Bob, weight lifting, mountain biking, skiing, gardening and anything fun outdoors. She also loves spending time with her two sisters, family, and partner Austen.
Molly is committed to continuing to learn and develop as a provider and is excited to practice at Performance Therapy and contribute to the Idaho Falls community.
---
Zoey McGee PT, DPT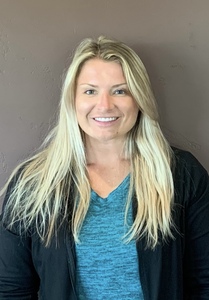 Zoey grew up on the Jersey shore. She graduated with her bachelors degree from Stockton University and received her Doctorate degree from Thomas Jefferson University. She is a traveling Physical Therapist and is licensed in four other states; NJ, TX, CA, and OR. She primarily works for outpatient clinics with a main focus in sports injuries, orthopedic and vestibular patient populations.
She grew up playing sports such as softball and competitive cheerleading. She enjoys going to the gym, hiking, kayaking, crocheting, and shopping on the weekends. She is very family oriented and enjoys spending time with friends.
Zoey is excited to be apart of the Performance Therapy team and strives to provide the best care for her patients while continuing to further her skills in physical therapy.