Athletic Taping
I have worked with sports of all kinds taping ankles, knees, shoulders, wrists and feet.  I have many specific taping skills that augment rehabilitation and allow proper support to the joint.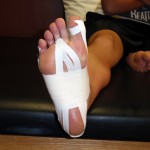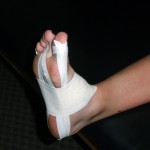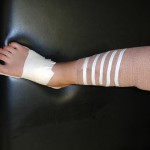 Kinesiotaping
I am certified in kinesiotaping to inhibit or facilitate muscles to function appropriately following an injury.  This is very important to protect the injured joint, tendon or ligament.
McConnell Taping
A Successful way of treating patella tracking pain and avoiding arthritis.